CEENQA Bi-Monthly Meeting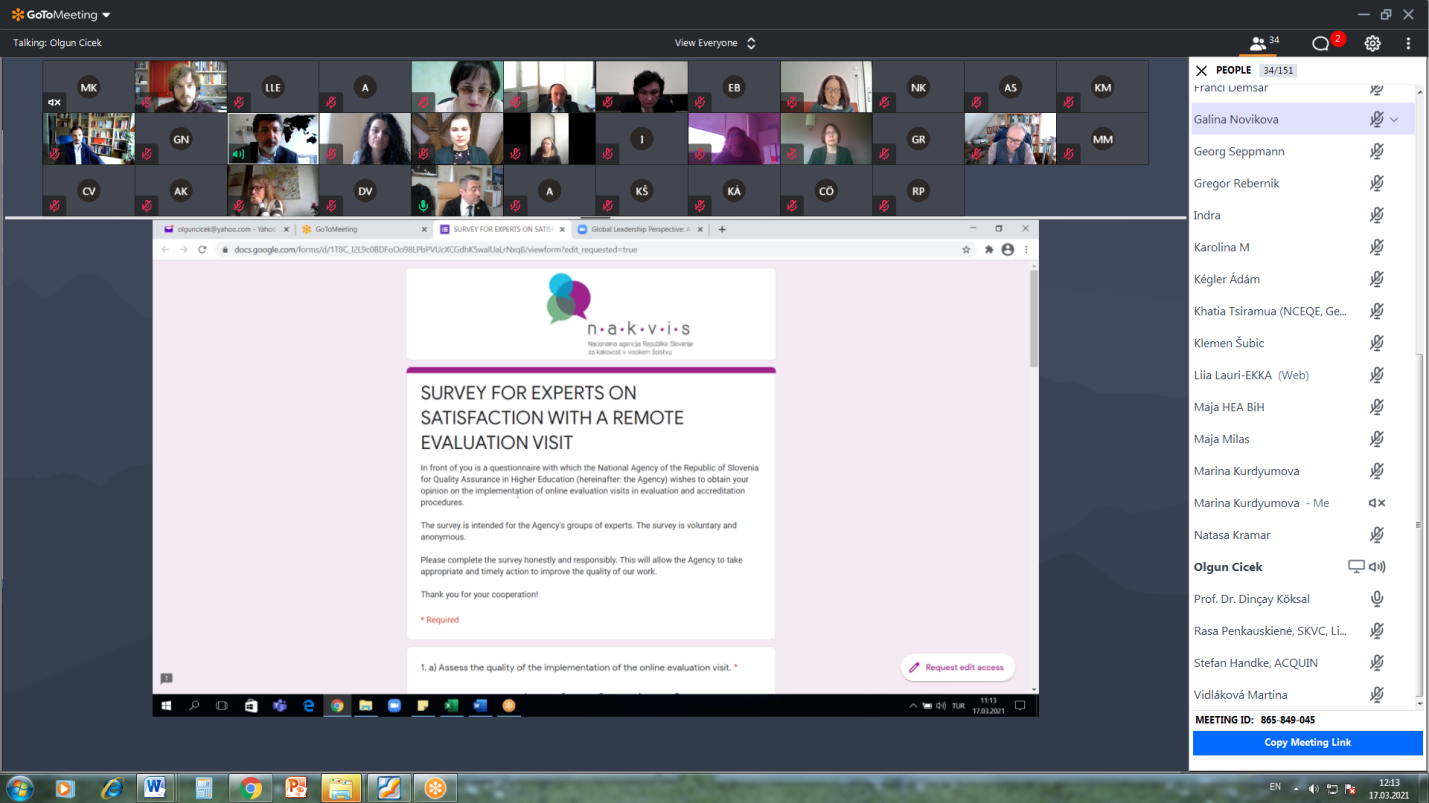 On March 17, 2021 a bi-monthly meeting of members of the Central and Eastern European Network of Quality Assurance Agencies in Higher Education (CEENQA) was held. The aim of the meeting is to discuss current and important issues in quality assurance of higher education. The event was held remotely.
More than 30 representatives of quality assurance agencies – CEENQA members – attended the meeting.
The speakers were Khatia Tsiramua, Head of Planning, Research and International Relations Department (NCEQE, Georgia), Aurelija Valeikienė, SKVC Deputy Director (Lithuania), and Lali Giorgidze, Deputy Head at Higher Education QA Department (NCEQE, Georgia).
NCPA was represented by Marina Kurdiumova, manager of the International Relations Office.
More information on the CEENQA website