The Seventh ENQA General Assembly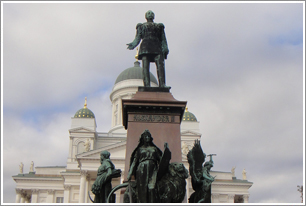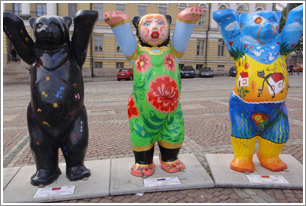 The Seventh ENQA General Assembly took place in Helsinki, Finland on 23-24 September, 2010. It was hosted by the Finnish Higher Education Evaluation Council (FINHEEC).
The General Assembly was open to all ENQA members, associates, affiliates and invited guests.
Year 2010 marks the 10th anniversary of ENQA. Hence, day one was devoted to a seminar celebrating the 10th anniversary of the Association. Day two was reserved for all organisational and administrative matters (including the election of the new ENQA Board) in which only full and candidate members were able to actively participate. All other participants were welcome to attend day two as observers.
But the most significant was the invitation of former presidents and members of steering committees - their active participation in the discussion of some issues of ENQA activity made it possible to reconstruct a picture of its establishment as one of the most influential organizations on the political Olympus of the Bologna process. An Anniversary is a good occasion for summing up and having a serious conversation about the future.
ENQA missions:
- to represent its members at the European level and internationally, especially in political decision making processes and in co-operations with stakeholder organisations;
- to function as a think tank for developing further quality assurance processes and systems in the EHEA;
- to function as a communication platform for sharing and disseminating information and expertise in quality assurance among members and towards stakeholders.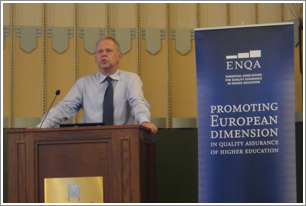 ENQA fulfills its mission by adhering to the following principles:
ENQA respects the diversity of European higher education a major cultural heritage and strength of the emerging European Higher Education Area (EHEA), the diversity of quality assurance and enhancement approaches and measures and the diversity of approaches to setting-up national quality assurance systems.
ENQA acknowledges that the primary responsibility for quality rests with higher education institutions. External quality assurance, for which QA agencies are responsible, fulfils a different need: at its best it combines both accountability for the reassurance of the public and an objective and developmental role for enhancing quality in institutions. The role of national authorities is to define the given national QA setup and to ensure that the national QA system operates in harmony with the ESG.
ENQA is committed to respect the fitness for purpose principle (purpose-process alignment) that is at the core of the European dimension of quality assurance.
ENQA considers the autonomy of institutions and independence of quality assurance agencies within national HE systems as a necessary condition to ensure the full exercise of their responsibilities, notably with regard to the provision of accurate and consistent information to the general public.