Memorandum of Cooperation with NAAC (India)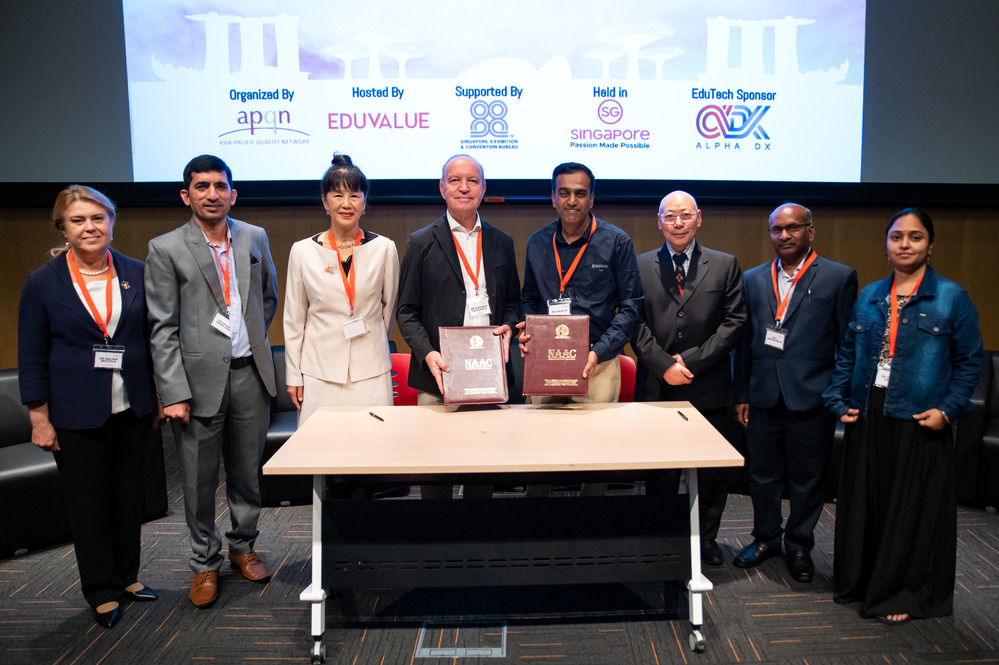 On November 22, 2022 the Memorandum of Cooperation between the National Centre for Public Accreditation and the National Assessment and Accreditation Council, NAAC (India) was signed in Singapore during the APQN General Meeting.
The National Assessment and Accreditation Council is an autonomous body on evaluation and accreditation of Indian higher education institutions. It was established in 1994 by the University Grants Commission as an outcome of new legislative initiatives: "National Policy in Education" and "Plan of Action".
NAAC is a member of the CHEA International Quality Group, APQN and INQAAHE.
V. Navodnov and G. Motova represented NCPA at the signing ceremony. APQN was represented by Prof. Dr. Jianxin Zhang, APQN Past President, and Mr. Nar Bahadur Raika, new APQN President.
.