External Review of the Educational Programmes delivered by Altai State Institute of Culture
On October 27-29, 2020 an external review of the cluster of educational programmes «Folk Artistic Culture» (51.03.02, 51.04.02), «Social and Cultural Activity» (51.03.03, 51.04.03) delivered by Altai State Institute of Culture was held. The review was conducted remotely*.
The External Review Panel involved Russian experts, representatives of professional community and students. During three days of work online meetings with the Institute administration, Heads of subdivisions responsible for programmes delivery, teachers, students, postgraduate students, graduates and employers were held.
Summary reports and recommendations on further development of the programmes based on the results of the external review will be prepared. Decision about public accreditation of the educational programmes will be made at the meeting of the National Accreditation Board.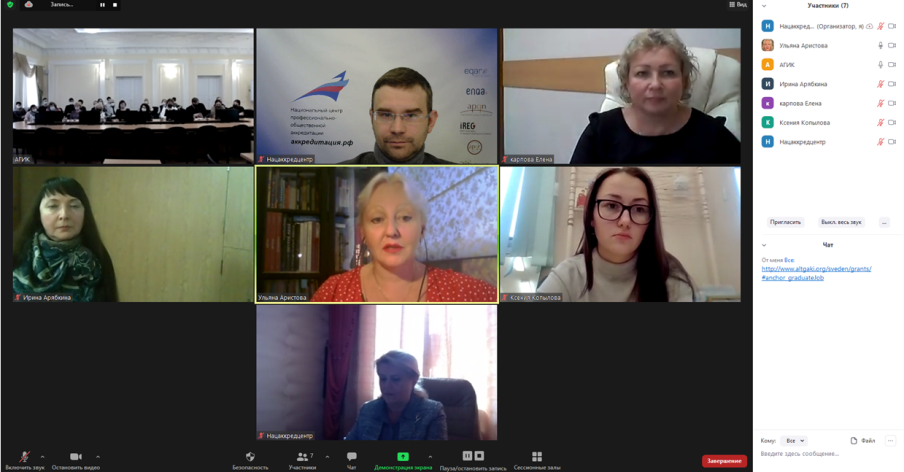 *On March 26, 2020 the European Association for Quality Assurance in Higher Education (ENQA) published a statement on COVID-19 pandemic, where peculiarities of work of the association and accreditation agencies during the pandemic are explained. ENQA encourages its members to show flexibility in their own review processes, adapt their current activities where necessary and seek ways to support higher education institutions, who are facing an unprecedented disruption to their normal operations. Meanwhile, the association is working remotely