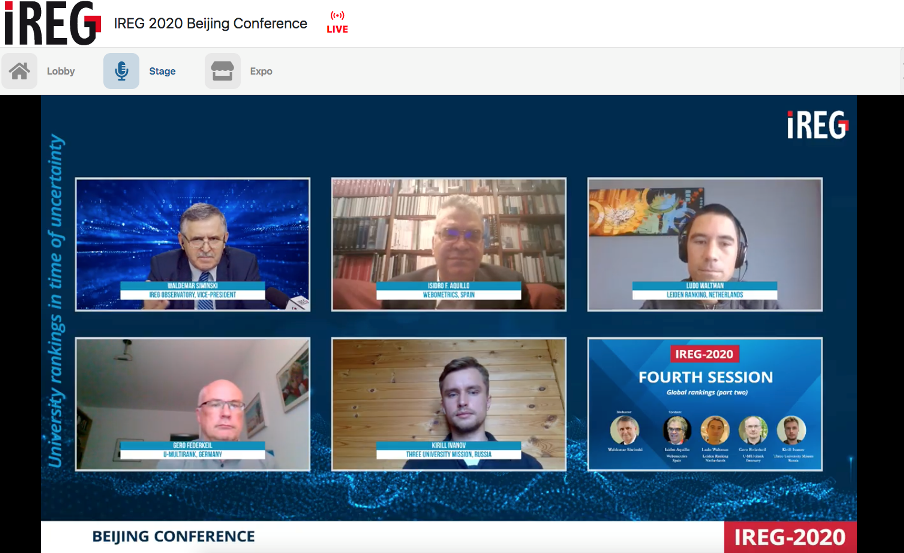 On October 20-21 2020 an annual conference of the Observatory on Academic Ranking and Excellence (IREG) was held - IREG 2020 Beijing Conference. The event was held online.
The topic of the conference "University Rankings in the Time of Uncertainty" touched upon a very important issue. Nowadays the higher education system suffers deep changes, partly owing to COVID-2019 influence. Undoubtedly, this situation impacts the process of university ranking.
During the IREG 2020 Beijing Conference the issues of transformation of global and national academic rankings were discussed; the expected changes with emphasis on methods concerning COVID-19, in particular. The presentations were made by representatives of the main global rankings: US News Global (USA), Sowter, QS Rankings (UK), Shanghai Ranking (China), THE World Academic Ranking (UK), Webometrics (Spain), Leiden Ranking (Netherlands), U-Multirank (Germany), Three University Mission (Russia).
The National Centre for Public Accreditation was represented by Director Vladimir Navodnov.
More information on the IREG website