Meeting of the Expert Boards under the State Duma Committee for Education and Science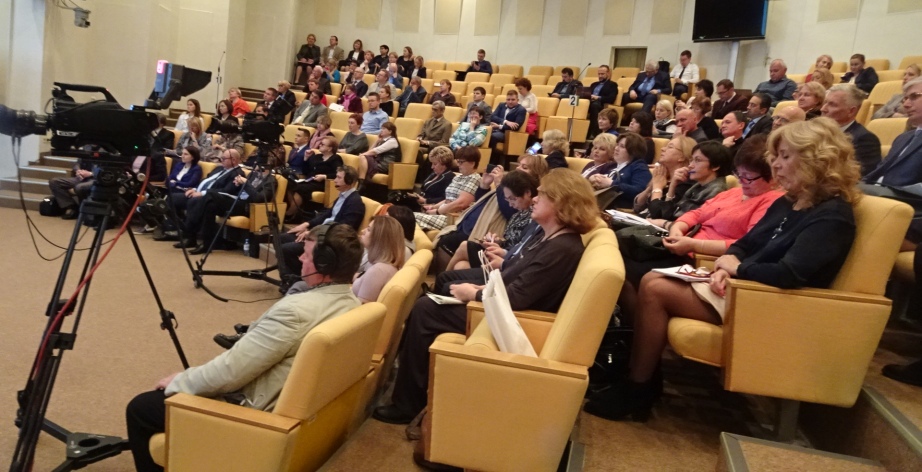 On October 24, 2018 an extended meeting of the Expert Boards under the State Duma Committee for Education and Science was held to discuss the topic of expert capacity of independent education associations. V. Navodnov, Director of the National Centre for Public Accreditation, was one of the speakers.
Over the last 10-15 years the Russian education system has witnessed a considerable growth of professional associations and non-commercial organizations oriented at cooperation in the sphere of education.
Among professional associations there are associations of legal entities – educational organizations (Association of Leading Universities in the Sphere of Economy and Management, Association of Classical Universities, Association of Musical Educational Institutions, etc.) and associations of individuals – experts in education (Russian Association of Professors, Guild of Experts in Higher Education).
Among non-commercial organizations there are institutions that deliver services on support of educational process, independent quality evaluation of students and graduates' training, and public, international and joint accreditation. NCPA belongs to this group.
Such organizations have sufficient experience in the educational system and are likely to be highly demanded in the field, for external evaluation of education and accreditation quality. However, their expert capacity is not used to the full extent, for example, for recognition of outcomes of accredited programmes at the national level.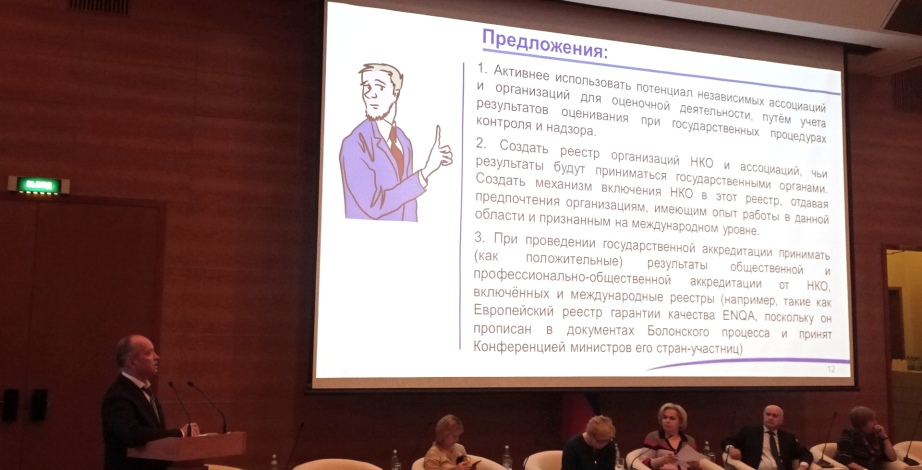 The following proposals were made:
1. to actively use the capacity of independent associations and organizations for evaluation activities by recognition of assessment outcomes in the procedures of state control and supervision.
2. to establish a register of non-commercial organizations and associations whose work results will be accepted by government bodies. Create a mechanism of including such organizations in this register giving preference to organizations having working experience in this field and recognized at the international level.
3. to recognize the results of public accreditation conducted by organizations included in international registers (for example, the European Quality Assurance Register for Higher Education as it is stated in the documents of the Bologna Process)