The ЕNQA General Assembly 2017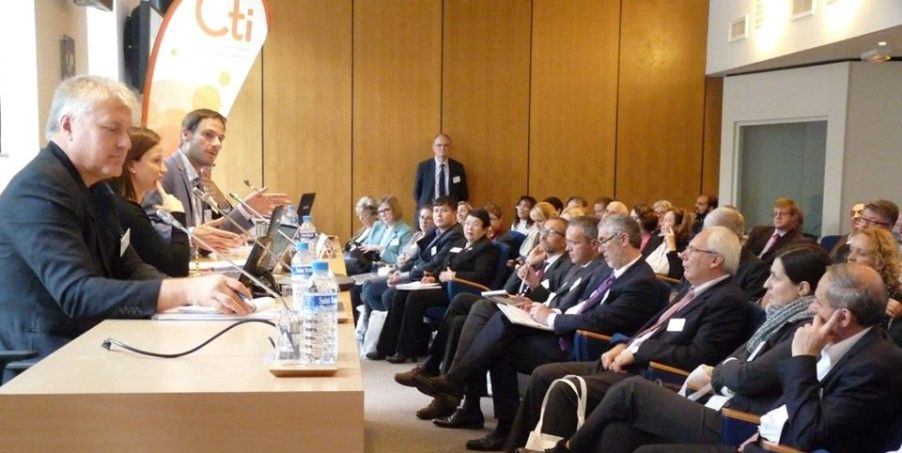 The General Assembly of the European Association for Quality Assurance in Higher Education (ENQA) organized in cooperation with the Centre International d'Études Pédagogiques (CIEP) was held on 25-27 October, 2017 in Sevres, France.
More than 100 delegates took part in the Assembly. 3 Russian agencies – the National Centre for Public Accreditation represented by V. Navodnov, Director and G. Motova, Deputy Director, the National Accreditation Agency and the Agency for Quality Assurance in Higher Education and Career Development (AKKORK) – participated in it.
CIEP in cooperation with HCERES, CTI and the French Ministry of Higher Education, Research and Innovation held the seminars «Quality Assurance in France: Stakeholders, National and European Issues».
Padraig Walsh, ENQA President and Bruno Curvale, Head of the CIEP Department of Higher Education, Deputy Head of the Department on Cooperation in the Sphere of Education opened the first day of the General Assembly with a welcome speech.
The following issues were considered at the Assembly: development of quality assurance, differentiation of institutional and programme accreditation, and preparation and discussion of the ENQA message to the Conference of Ministers in May, 2018 as the European Association uniting quality assurance agencies of the Bologna process participants.
Reports about the activities of the President and Secretariat, action plan and main areas of activity in 2018 were presented at the Assembly. The elections of the President, Vice-Presidents and members of the Steering Committee were held. Christoph Grolimund was elected President for the following three years.