The annual conference of the International Network for Quality Assurance Agencies in Higher Education (INQAAHE) where 312 representatives of the accreditation Agencies of the world took part, was held from February, 28 to March, 3, 2017. INQAAHE which was established in 1991 by the initiative of 8 accreditation agencies involves 280 agencies all over the world now. In 25 years of existence, INQAAHE has become the most representative and authoritative organization of the world academic community, receptive to all challenges and tendencies of modern Higher Education.
The topic of the Conference "Between Collaboration & Competition: The Promises & Challenges for Quality Assurance in Higher Education" highlighted the basic tendencies of the development of the quality assurance system: potential of accreditation to lift barriers between teachers and students; results of accreditation as necessary conditions of attractiveness of education in education market both for local and foreign students; opportunities of harmonization of accreditation systems and awarded qualifications. Another issue – the future systems of national and global Quality Assurance systems for the nearest 25 years – arouses a keen interest and discussion.
Russia was represented by 2 Accreditation Agencies at the Conference: NCPA and AKKORK.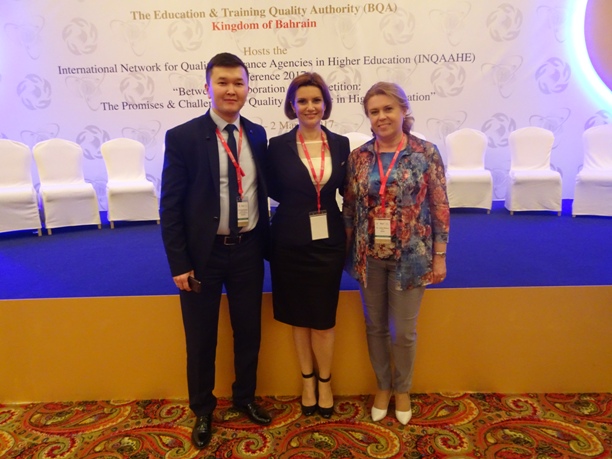 Galina Motova, Deputy Director of NCPA