ENQA working group meeting
The regular meeting of the working group on excellence of the European Association for Quality Assurance in Higher Education (ENQA) was held in Paris on January 23, 2014.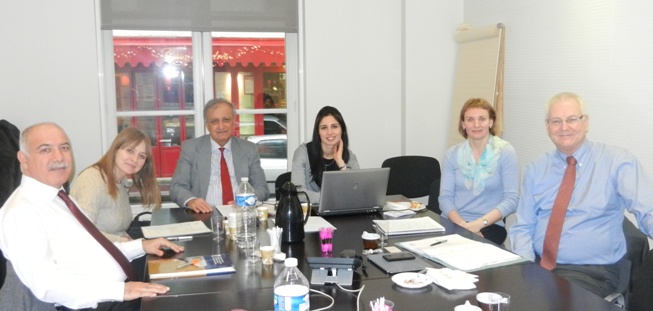 The meeting was hosted by Evaluation Agency for Research and Higher Education, AERES (France). The working group was composed of nine representatives from eight countries: UK, Portugal, Romania, Lithuania, France, Russia, Belgium and Turkey
The Working Group meeting was devoted to the discussion of the paper "The Concept of Excellence in Higher Education", which is scheduled to be completed in April this year.
The meeting allowed all the participants to consider and discuss a wide range of issues relating to the criteria of academic excellence in higher education, exchange of practical experience in its application and outline the next prospects.
The National Centre for Public Accreditation was presented by Oxana Matveeva, Deputy Head of Accreditation Office.
ПMore information on ENQA website