CEE Network General Assembly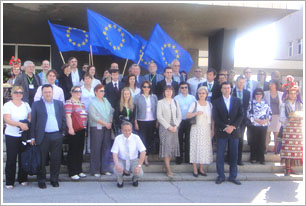 The Central and Eastern European Network of Quality Assurance Agencies in Higher Education (CEE Network) held its biennial General Assembly meeting on 28 and 29 May in Sofia, Bulgaria.
Prior to GA session the CEE Network Steering Committee meeting took place at which new Steering Committee members and Chair were elected. Aurelija Valeikiene, Deputy Director of the Centre for Quality Assessment in Higher Education (Lithuania) became the new Steering Committee Chair and President of the CEE Network.
At the GA session Restructured member agencies (Estonia, Lithuania, Slovenia, Russia (NAA)), as well as QA agencies seeking CEENet membership (Bosnia and Herzegovina, Kosovo, Russia, European Association for Public Administration Accreditation (EAPAA)) made their presentations. Among applicants accepted as new CEENet members were two Russian public accreditation agencies: the National Center of Public Accreditation (NCPA) and the Agency for Higher Education Quality Assurance and Career Development (AKKORK).
Despite the fact that NCPA became a CEE Network member in May 2010, its staff members have a long history of collaboration with the organization. NCPA Director Vladimir Navodnov was among those who initiated formation of the regional QA network and wrote its statutory documents in 2002. NCPA Deputy Director Galina Motova had been actively engaged in the development of the CEE Network, for the last four years as a Steering Committee member.

What full membership in the CEE Network means for the new Russian QA agency is recognition by the European community and impetus for productive collaboration with international partners.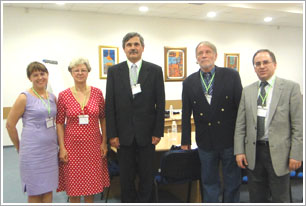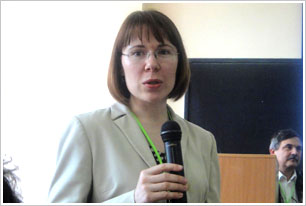 A workshop on quality assurance issues in the changing world was organised in conjunction with the General Assembly.

The workshop topics focused on issues important for CEE Network members in the Bologna process: ENQA's activities in new fields for quality assurance in higher education, the EQAR perspectives, quality teaching in higher education, problems and perspectives of quality assurance in Eastern and Western Europe, quality assurance in private and public HEIs. The event brought together representatives from the member agencies and participants from European organizations operating in the field of higher education, with speakers from ENQA, EQAR and the OECD.
The event was hosted by the National Evaluation and Accreditation Agency, Bulgaria.
More information is available here: http://www.neaa.government.bg/en/events/future